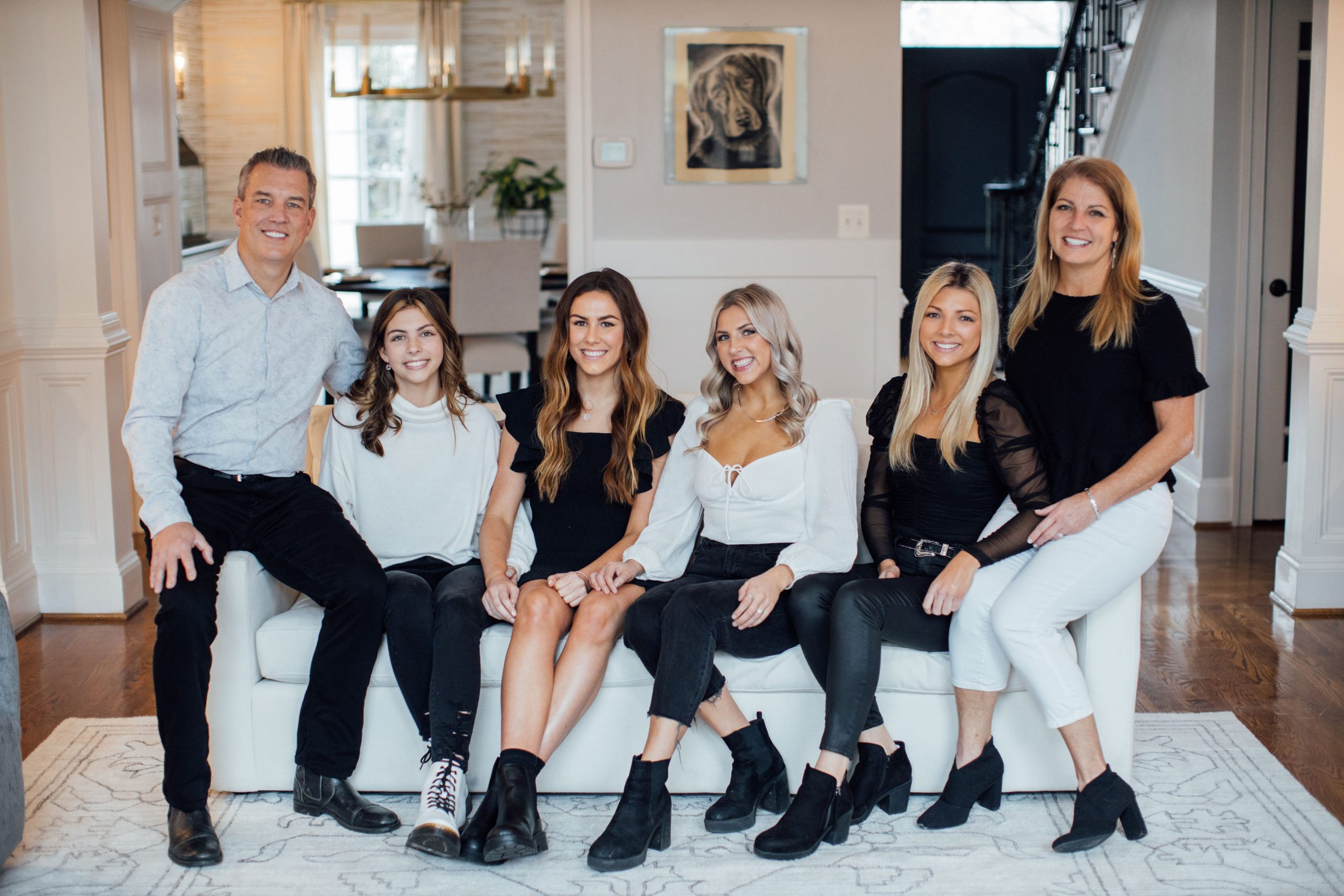 Education
I grew up locally and attended John Handley High School. I played football and baseball and was a member of the Judges' first state championship football team in 1984.
I graduated from the University of Richmond with a Bachelor of Science degree in biology and was inducted into the prestigious Phi Beta Kappa honor society.
I received my dental degree from Virginia Commonwealth University while finishing at the top of my class.
I attended orthodontic residency program at the University of Louisville which is recognized as one of the top clinical training programs in the country.
Experience
I knew I wanted to become a dentist from an early age (I recall telling classmates as early in the second grade that I wanted to be a dentist when I grew up, despite no family members being in the dental profession). I knew I wanted to work directly with people, helping them to become more confident while doing something that involved artistry and problem solving.
I decided orthodontics was my calling while working on summer breaks in college and dental school, at the same office that I now own!
I returned to Winchester to begin practicing in 1996 (just completed 24 years in practice). I purchased the practice and established Shenandoah Valley Orthodontics in 2006. Dr. DeArment joined me in practice in 2009 and Dr. in 2017.
I was originally Invisalign® certified in 2000. I have completed extensive additional training in Invisalign aligner treatment. Shenandoah Valley Orthodontics is one of the top providers of orthodontic treatment in Virginia, as well as the entire United States.
Shenandoah Valley Orthodontics is perennially recognized by voters as the "Best Orthodontic Practice" in the Shenandoah Valley by Virginia Living magazine, the Winchester Star and the Northern Virginia Daily newspapers.
I and Shenandoah Valley Orthodontics have been designated as a "Top 1% Invisalign Provider in North America," and I have also received certification for laser treatment of soft tissue issues.
I am devoted to adaptation, advancement and self-improvement by engaging in many forms of continuous education learning, including in-person and online advanced courses in orthodontic technique and patient management, in-person and online dental study groups, orthodontic social media groups, listening to podcasts and continually reading dental/orthodontic journals and professional publications.
I take pride in being very detail-oriented while having a unique ability to break down complex ideas and concepts into very understandable terms for patients of all ages to understand. My sense of humor and engaging personality allow me to put the most anxious patients at ease.
I am passionate about pleasing my patients and ensuring they achieve the most beautiful smile possible while also improving their self-esteem and confidence. I seek to establish a relationship with every individual patient, in addition to providing an unexpected level of service and results.
I am a member of the American Dental Association® and the American Association of Orthodontists, as well as various regional and state dental and orthodontic associations. I am a past president of the Virginia Association of Orthodontists.
Community Involvement
I passionately believe and seek to put into practice the verse from the book of Luke that states "for those to whom much is given, much is expected." Giving back to the community in the form of giving, volunteering and advocating is especially important to me. This includes the support of local non-profits, my church, schools, recreational sports teams and causes that assist the health, education and financial stability of our disadvantaged neighbors.
I have served on various committees and fundraising campaigns at Braddock Street United Methodist Church.
I have been a past president of the Handley Judges Athletic Association.
I was a founding member and served as the first president of the Winchester Education Foundation.
I was awarded "Rookie of the Year" by the United Way of the Northern Shenandoah Valley.
I am currently the chairman of the Annual Fundraising Campaign for the United Way of the Northern Shenandoah Valley, and I am also vice-chair of its Board of Directors.
Outside the Office
I met my wife, Nancy, in dental school. She is a general dentist in Winchester.
Together, we have four daughters, Olivia, Natalie, AnneElyse and Audrey.
I believe that a body in motion stays in motion, and I try to stay as active as I can by enjoying fitness training, biking, tennis, skiing, working outside, painting, traveling and attending sports events. I mostly enjoy any activity that involves spending quality time with family.
I am an avid Pittsburgh Steelers and Pittsburgh Penguins fan and root for my daughters' college teams (Penn State, University of South Carolina and Wake Forest).
Fun Facts
Foods that you would likely find on my plate: steak, salmon, spaghetti, vegetables and fruit (a necessity with every meal!)
Foods you would never see on my plate: mushrooms, oysters, liver
Favorite snacks: anything with peanut butter and chocolate, especially peanut butter filled pretzels
Three people (living or deceased) I would like to have dinner with: my grandmother Grammah Helen, George Washington, Penguins captain Sidney Crosby
Favorite movie: The Sound of Music
Favorite TV series: The Americans
Favorite Bands: Rush, Journey, Kenny Chesney
What makes me smile: seeing someone do something kind for others
What/who makes me laugh: dry humor, Gary Larson's Far Side, Will Ferrell, Eddie Murphy
Pet peeve: not putting your dishes in the dishwasher
Favorite vacation: any beach but especially the beaches surrounding Charleston, SC
What I'm most proud of: my children and my work ethic