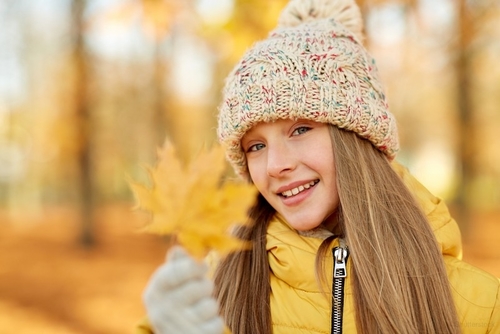 One of the orthodontic treatments we offer our patients is self-ligating braces. They have been around a while and are becoming more popular as an orthodontic treatment that is faster and more comfortable than conventional braces! These braces are unique in that their brackets rely on a slide mechanism so that you don't need to wear metal or elastic ties.
Traditional braces rely on rubber bands or ties to secure the braces wire onto the bracket. But with advancements in orthodontic technology, this feature has been replaced using self-litigating braces, also making them more discreet.  It also makes them easier to clean around without those ties that plaque loves to collect around.  In fact, these braces bring great results for a variety of benefits.
Why Choose Self-Litigating Braces?
-Less time in braces: Friction is minimal, reducing your treatment time by up to seven months.
-Less orthodontic visits: Thanks to reduced time in braces you'll have fewer appointments to get to.
-Can be used for severe orthodontic cases: Ideal for mild, moderate and severe cases, making them more versatile as they are self-tying. This allows our orthodontist to control their advancement for overbites, underbites, crossbites, and general misalignment. 
-Lessen Extractions: Self-litigating braces are self-tying, lessening the need to surgically remove teeth to make room for alignment.
-They are tough: Self-ligating braces are durable and strong, whether they are made from stainless steel, titanium, nickel etc. to handle normal wear and tear from chewing.
-More comfortable: Smaller than in times past, they are self-tying so you don't have to wear headgear and there's minimal metal making them easier to keep clean.
-They are discreet: Even when made from metal they are less noticeable than other kinds of metal braces. 
-No staining: Clear braces and clear rubber bands can stain but not self-tying ones as there are no rubber bands with these braces.
-They work for teens and adults: These are worn in a minimal amount of time while straightening teeth for a healthier smile.
-Less discomfort than other braces: There are no rubber bands keeping wires in place, instead, there are clips and brackets which need less force and friction to work. 
If you are thinking about straightening your teeth, we welcome you to schedule a consultation to see if self-litigating braces would work for your smile goals. With their discreet metal option and a faster treatment time, before you know it, your teeth can look their aligned best!