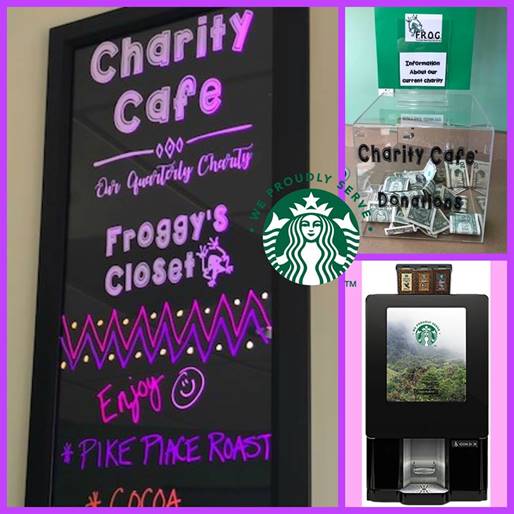 At SVO we strongly believe in giving back to our community. Each quarter, we will select a charity that will receive 100% of your donations from our Charity Café. Enjoy a Starbucks coffee, ice coffee, hot chocolate, Chai tea or TAZO Tea while supporting your community. We are going to take it a step further and match your donations! Together we do make a difference.
If your charity would like to be considered, please fill out the form below and email it to: kelley@go2svo.com or drop it off at our front desk.



Online Forms are only available through the Google Chrome web-browser.
Click here to download Google Chrome.