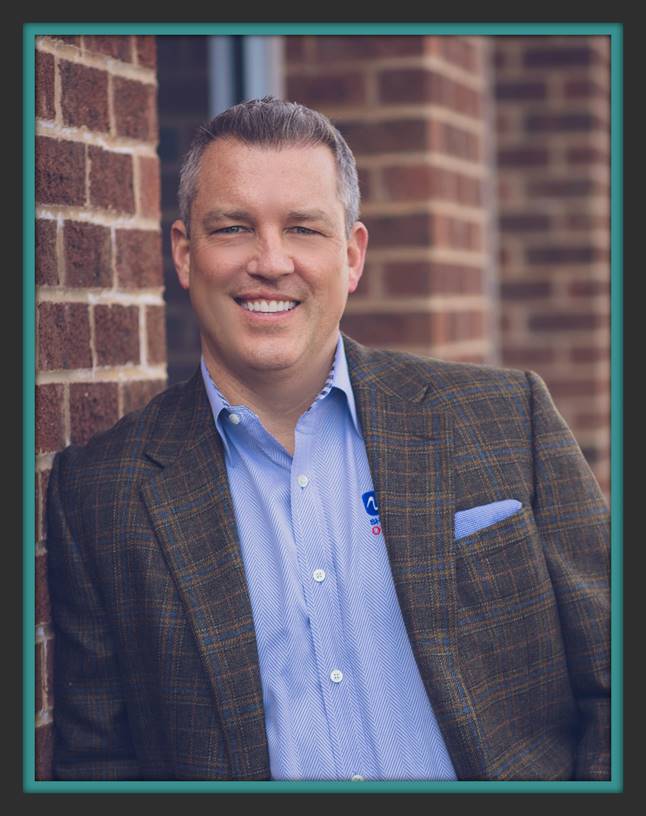 Damon W. DeArment, DDS
Dr. Damon DeArment wanted to be a dentist from an early age due to positive experiences he had with his own dentist. He has the ability to communicate with patients of all ages and is extremely detail-oriented. He attended high school here locally and graduated from the University of Richmond with a B.S. in Biology. In 1994, he received his Doctor of Dental Surgery degree from the Virginia Commonwealth University (Medical College of Virginia), and completed his orthodontic specialty certification at the University of Louisville in 1996.
Dr. DeArment has been designated as a "Top 1% Invisalign® Provider of in North America" and has also received certification for laser treatment of soft tissue issues. He was the first president of the Winchester Education Foundation and currently sits on the Board of Directors for the United Way of the Northern Shenandoah Valley. The United Way also awarded him the 2017 "Rookie of the Year" award. Dr. DeArment has been voted the "Best Orthodontist" by the Northern Virginia Daily Newspaper, which also voted Shenandoah Valley Orthodontics as Best Orthodontic Practice. Virginia Living Magazine also named Shenandoah Valley Orthodontics the Best Orthodontic Practice in Shenandoah Valley.Dr. DeArment met his wife, Nancy, in dental school; she is a general dental practitioner in Winchester. Together they have four daughters: Olivia, a sophomore at Penn State; Natalie, a freshman at the University of South Carolina; AnneElyse, a junior in high school; and Audrey, who is in the 4th grade. Outside the office, he enjoys fitness training, biking, tennis, skiing, travel, painting, attending sporting events, and rooting for the Pittsburgh Steelers and Penguins.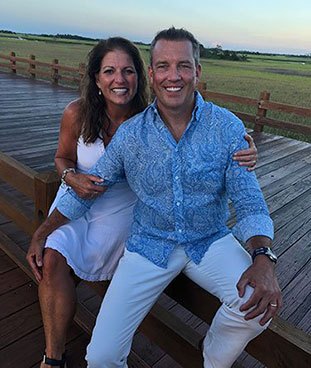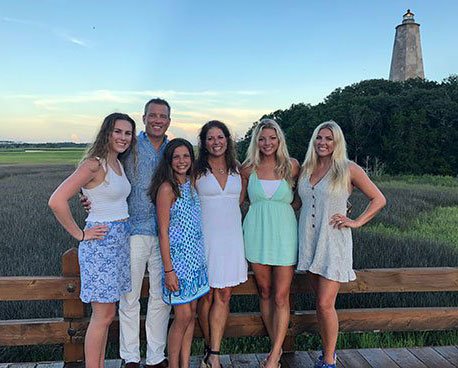 Dr. DeArment says, "It is my mission and passion to please my patients not only by helping to create a beautiful smile for them, but also by providing an unexpected level of service with personal attention to each individual patient. I hope to form long-term relationships with our patients aside from simply providing just a service."
I am extremely detail-oriented—I will continue to work to achieve the most ideal treatment results until the patient is completely satisfied. I feel I have a unique ability to be able to communicate with patients of all ages and effectively relate their treatment needs in very simple terms while also putting them at ease.
I wanted to become a dentist from an early age due the positive experiences I had with my own dentist. In addition, I wanted to work in health care and enjoyed working with my hands. I have a genuine desire to help people improve their self-esteem and happiness. I am an avid Pittsburgh Steelers and Pittsburgh Penguins supporter!!!
Dr. DeArment has been with Shenandoah Valley Orthodontics since 1986 when he started as a chairside assistant, and joined the practice as an owner and orthodontist in 1996. He is constantly updating and improving his knowledge and skills through continuing education meetings, reading journal articles, listening to podcasts, and participating in online learning groups for a minimum of 30 hours a year. He is also a member of the following organizations: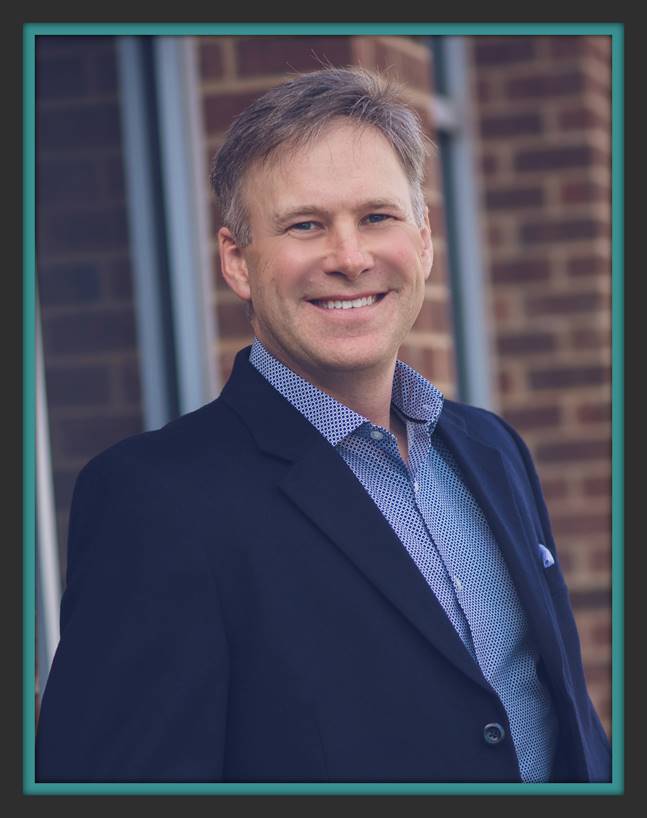 Daniel J. Lill, DDS, MS
Dr. Lill has been a specializing in orthodontics for nearly 15 years now. His passion lies in creating both an experience and results unmatched in the orthodontic community that is life-changing for patients and has a profound effect on others. He grew up in Rochester, NY, and earned his undergraduate degree from Pennsylvania State University. Four years were then spent working in two trauma centers building upon his interest in caring for others that started in his teens as a volunteer medic. His Doctor of Dental Surgery degree is from the Medical College of Virginia, where he graduated summa cum laude. He then completed a certificate program in Advanced Education in General Dentistry and earned a Certificate and Master of Science degree in Orthodontics from the Medical College of Virginia before joining Dr. DeArment and the SVO team in Winchester and Front Royal.
Dr. Lill has published research in the American Journal of Orthodontics and Dentofacial Orthopedics and gives public and professional lectures on oral health topics. Dr. Lill stays on the cutting edge using the latest orthodontic techniques such as Invisalign, self-ligation braces, and inter-disciplinary treatments in offering patients a smile to be proud of. He is an active member of the American Association of Orthodontists, Virginia Association of Orthodontists and the Southern Association of Orthodontists. Away from the office, Dr. Lill actively supports area schools' education and athletic programs, as well as various local United Way activities by generously donating his time, skills, and resources. He is a licensed travel soccer coach with Winchester United and is passionate about coaching youth soccer and inline hockey teams.  In his spare time, he enjoys cooking (not cleaning), playing sports, and supporting Penn State, Steelers, and Penguins teams. Most important to him is spending time with his wife, Leslie, and their four children, Andrew, Jordan, and twin boys Matthew and Brayden.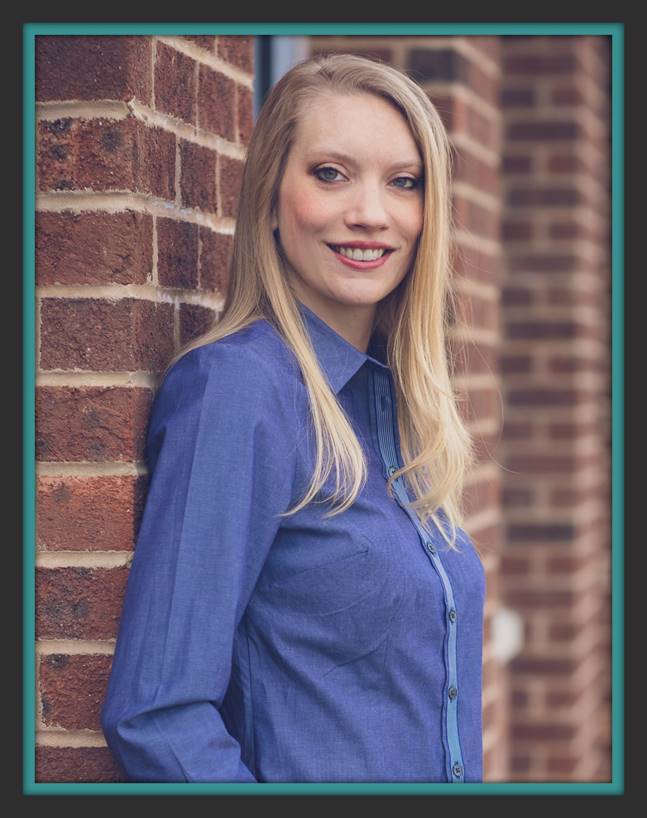 Ashley Larson, DMD, MS
Dr. Larson has always loved to make others smile and laugh, and she has a passion for helping others and placing their needs first. She feels she has found the right calling and is lucky enough to have others seek her help. She is thrilled every day as she sees the progress in patients' smiles they are making together.
Having received a fair amount of dental work herself, Dr. Larson personally understands the value of a confident, beautiful smile. She decided to pursue orthodontics when she realized that she wanted to start from the beginning in creating a healthy, functional foundation for beautiful smiles. She hopes to provide this opportunity for transformation here at SVO.